Feng Shui for House Witches
SPELLBOUND SPACES
An 8-Week Journey from Mundane to Magical Living
Transform Your Home into a Sanctuary of Flow and Manifestation
ENROLL NOW
Ready to transform your living space with the magic of Feng Shui, tailored through the wisdom of witchcraft?
Practical Magic
Traverse the hidden pathways of Feng Shui, learning to balance and beckon the energies that dance through your domain
Feng Shui Fundamentals
Conjure the elemental forces within your hearth, mastering the alchemy that turns homes into cauldrons of creativity and intent
Awaken Your Inner Witch
Connect with the spirit of your sanctuary, crafting a space not only of beauty but of profound spiritual resonance
Mystic's often neglect their homes because their focused on serving others...
If you struggle with the following: 
✔  Creating a lack of harmony in your home leaving you feeling that your home is deficient in a balance and flow, leading to discomfort or a sense of unease.
✔  A cluttered mind and space preventing you from feeling clear-headed, productive, and tranquil in your own home.
✔  Manifestations that aren't coming into fruition leading you to burnout, frustration, and not living in your soul purpose.
✔  Feeling anxious or unsettled in your home because your space doesn't feel like a sanctuary or a place of refuge, but rather a source of stress and anxiety.
Here's the truth:
It doesn't have to be this way
Feng Shui is an ancient art and science that has been used for centuries to create balance and harmony within a home. By combining these teachings with esoteric wisdom, your home will become a potent space where your spells are actualized and dreams are manifested.
TELL ME MORE
"
Nixie's Feng Shui consultation was life-changing. Sounds dramatic but honestly, it brought new, fresh, rejuvenated energy into my home and that helped me reset in a big way. Each time I've used her services beautiful things come into my life."
- Magalie René, Business Strategist
Introducing
Spellbound Spaces
Spellbound Spaces pioneers a new way to alchemize Feng Shui and the Craft, offering an immersive journey into the spiritual energies of your abode. It's not just learning, it's a spiritual experience with your home as the altar.
✔
Spellbinding Lessons
Each week your modules will magically appear in your email to help guide you through the materials and trainings.
✔
Bi-Weekly group calls
Meet live on Zoom every other Thursday with your House Witch Coven and Nixie Marie.
✔

 
Private community
Gain exclusive access to your coven through a private Facebook Group to share your insights, discoveries, and breakthroughs.
✔

 
Guided Rituals
Receive The Hearth's Spellbook: Practical Magic for the Modern Witch's Home a 50+ page PDF printout of guided rituals and ceremonies you can perform within your sanctuary.
Explore the 8- Week Modules
Hogwarts for Your Home
Module 1
Foundations of Feng Shui & Magic
An introduction to Feng Shui Origins and principles that align with understanding magic in the craft and how these two intersect.
Module 2
The Energy Map of Your Home
An introduction to the Bagua Map to assign magical properties to different life areas to energy map your space.
Module 3
Harnessing Magical Tools
Learn techniques to dowse, space clear, and connect to the spirits of your home. Incorporate sigils and symbols into your home decor.
Module 4
Practical Magic for Every Room
Apply simple and efficient daily rituals into your life by applying magical techniques that bring your home into balance and harmony.
Module 5
Elemental Mastery in Your Home
Master invoking The Five Elements in Feng Shui, Earth, Fire, Metal, Water, and Wood to align your space with natures harmonious cycle.
Module 6
Herbology for Your Home
Explore an advanced study on plants, herbs, and potions to use in your healing as well as your craft. Herbalism for the home!
Module 7
Shadow Work Within Your Home
Explore an advanced study on Crystals, plants, and altars in Feng Shui and their correspondences in Witchcraft.
Module 8
Craft Your Own Spellbound Space
Obtain personalized Feng Shui Adjustments with Magical intentions to presenting your Spellbound Space to your Coven.
IMPORTANT DATES:
December 21st, 2023-February 15th, 2024
---
START DATE: WINTER SOLSTICE- THURSDAY, DECEMBER 21ST, 2023

✨ LIVE CLASSES: ✨
- OPENING CEREMONY: THURSDAY, DECEMBER 21ST AT 6:00PM PST

- THURSDAY, January 4th at 6:00pm PST
- Thursday, January 18th at 6:00pm PST
- Thursday, February 1st at 6:00pm pst

- Closing Ceremony: Thursday, February 15th at 6:00pm pst
Create your magical abode: Choose your payment plan:
Enrollment Doors Close
Enroll now and join the House Witch Coven
What transformation looks like
Your life after taking this training...
✔  Elevated Energy: Live in an environment that not only looks good but feels good, one that amplifies your energy rather than drains it.
✔ Clutter-Free Clarity: Enjoy the clarity that comes with a space free from clutter, where everything has a place and purpose, allowing for a free flow of thoughts and creativity.
✔  Masterful Manifestations: Gain the skills to use your home as a three-dimensional vision board, effectively manifesting your desires into reality.
✔ Enhanced Intuition: Discover a deepened connection with your inner voice, guiding you in creating spaces that nurture and support your spirit and goals.
✔  Spiritual Sanctuary: Create a personal retreat that reflects your magical practice, where you can retreat to recharge, reflect, and connect with the energies around you.
"Nixie Marie understood me and my needs for my space on a deep level and that's how I was able to connect my ideas into my home."
-Lidiana Cobb
And there is more!
When you enroll, you'll also get these awesome bonuses:
01
Tap Into Your Inner Oracle Class
A live class led by Aarona Lea creator of The Moon Deck to learn how to harness your inner oracle wisdom and deepen your connection to your intuition.
02
Tap into The Akashic Records
A live class led by Erin Gallagher to learn how you can tap into the Akashic Records to find clarity and purpose in your life and home.
You'll also get
Nixie's Full Line of Magical Cleaning Potions
Receive the starter kit of Nixie's all-natural cleaning products, CLARYTI to elevate your home cleaning rituals to cleanse your space with earth based ingredients.
ENROLL NOW
Meet your Head Witch
Hi, I'm Nixie
As a Feng Shui maestro, Nixie weaves ancient wisdom with modern-day magic, guiding individuals to harmonize their surroundings with the flow of energy and unlock the true potential of their environments. Her innovative approach to creating spaces that radiate positivity and prosperity has garnered a legion of devoted followers, turning each home into a manifestation powerhouse.
With a magnetic presence that illuminates every room, Nixie continues to inspire and uplift countless souls, leaving behind a trail of sparkling spaces and empowered hearts on her journey to make the world a better, brighter, and high-vibe place.
I can't wait to embark on this magical journey with you! 
- Nixie Marie
True story: I wasn't always the cleanest Witch...
There was once upon a time where I had zero understanding about the power of keeping a clean and organized... oh and mystical space. You can ask my Dad and prior roommates. 

In 2015 I was met with a challenging decision to leave a toxic relationship and that meant living in Los Angeles and supporting myself. Hello BOSS BABE on the move! After also exiting the Fashion Industry (yet another toxic environment) I stumbled upon the opportunity to clean homes and even though I felt completely lost in my soul purpose, I trusted my guides and followed the breadcrumbs. 
My time spent cleaning homes brought me to a new awareness that felt sacred and humbling to me. Hours of scrubbing toilets and well you don't need to know what else.. led me to create my first 6-figure business, Nixie Dust Cleaning. 
At the time I was hosting my first podcast, I AM Goddess Collective and I had on a guest Amanda Marie to talk about Feng Shui. From the moment I interviewed her I knew I had found my calling. 

Sometimes all it takes is one woman living in her purpose to guide another sister home. (ALL PUNS INTENDED HERE)
And well the rest is Witch-story! 
This is possible for you too sister
I'd be honored to be a guide in your journey home...
This is for you if:
✔  You're Ready for Transformation: If you're looking to turn your home into a sanctuary that supports your dreams and desires, this training is crafted for you.
✔ Magical Living Calls to You: Whether you're new to the path or a seasoned witch, if you're drawn to infuse your daily life with practical magic and enchanted decor, this journey is your calling. 
✔ Manifestation Through Your Habitat: If you believe in the power of your living space to manifest abundance, love, health, and joy, this course will guide you to make that belief a reality. 
This is
 

not

 

for you if:

✗  Not Ready for Change: If you are not in a place where you're ready to make tangible changes within your living space or are resistant to decluttering and reorganizing, you might not benefit fully from this training.

✗  Skeptic of Energy Work: If you're skeptical about the concepts of Chi, energy flow, and the impact of your environment on your well-being, this course might not suit your worldview.

✗  You Prefer Conventional Decor: If you're not open to incorporating mystical or magical elements into your home, this training may not resonate with your aesthetic.
"Since the session and moving a few pieces of furniture around, the home feels peaceful and the energy through the house flows nicely. Nixie deeply cares and believes that wellness begins in our immediate environment like our home.
-Mimi Truong, Astrologer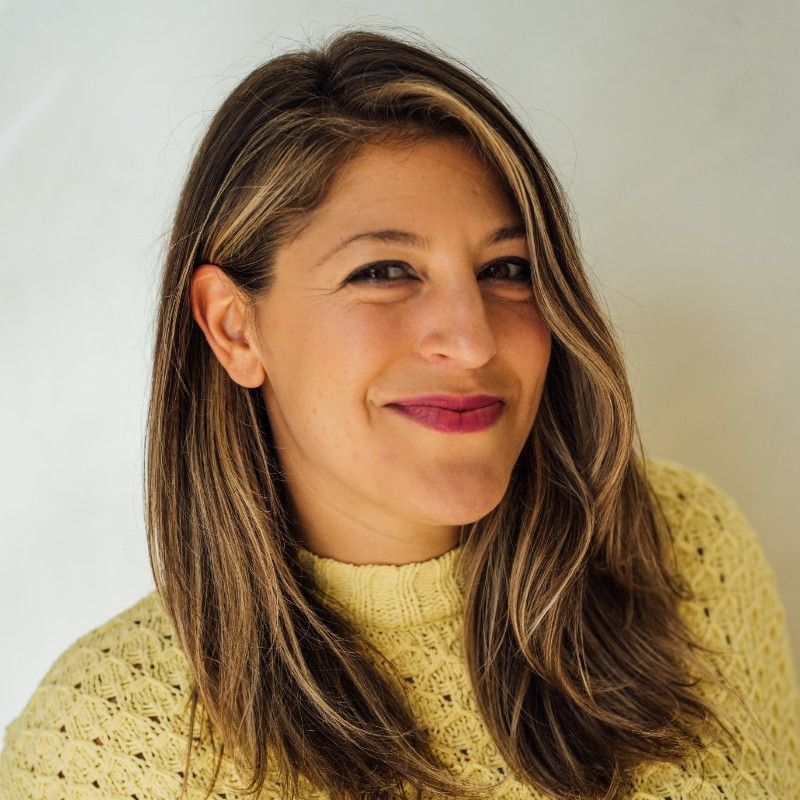 Nixie was amazing at educating us on Feng Shui and how we can implement the remedies into our office space to increase our profit margin and energy flow of our space. I could not recommend the importance of her work enough!" 
Lizzie Brown, Yoga Wake Up
Ready to transform your home into a magical abode? All you have to do is wave your magic wand and say YES!
ENROLL NOW
Frequently Asked Questions
How long do I have access to this training?
What are the lives class dates and times?
Are the live classes mandatory to attend?
How much time should I expect to devote each week?
How long is the training?
Who do I contact if I have further questions?
Real talk, Witch
It's your time to do the thing you really want to do.
I get it, it's an investment. But when is the last time you invested in yourself and your home? It is literally the last thing we really ever consider that might be contributing to our overall health and vitality.
I have worked with hundreds of clients from hoarders to over the top minimalists and if there is one thing I am certain of... it is we all need more support in our homes than we give ourselves credit.

Here's what's waiting for you on the other side:
✔  An organized and magically inclined home for all your rituals and pleasure.
✔  A coven of Sisters devoted to making your space as magical as your imagination takes you! 
✔  Manifestations that ACTUALLY come into fruition, because you've mastered the alchemy of grounding your desires into a physical plane. 
✔  A feeling that you have finally arrived HOME. 
Enrollment Doors Close
Enroll now and join the House Witch Coven